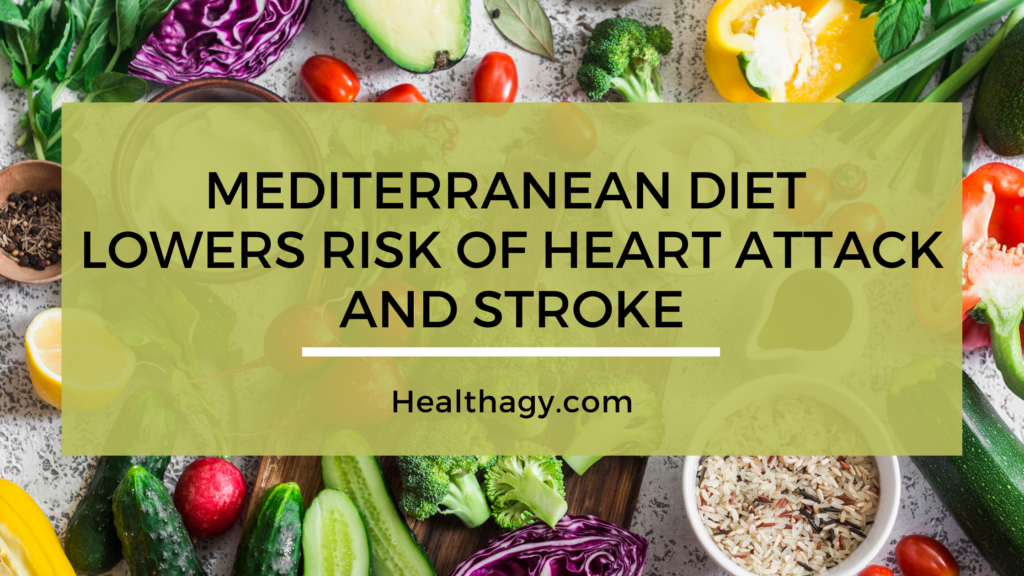 The Mediterranean diet continues to rank as the best diet for several years now by multiple doctors and health experts. One of the many benefits of the Mediterranean diet is the lowering of risk for heart attack and stroke. In this post, we'll dive into what the Mediterranean diet is, the science that backs up this diet for heart health and stroke prevention, and how to begin a Mediterranean-style of eating
What is the Mediterranean Diet?
The Mediterranean diet is not necessarily a "diet" per se, but a style or way of eating foods that were traditionally eaten along the southern (Mediterranean) stretches of countries such as Spain, Italy, and Greece. The focus of the Mediterranean diet is on eating fruits, vegetables, whole grains, legumes, lean proteins such as fish, and low saturated fats. Drinking red wine in moderation is an added bonus for those who enjoy a glass of vino.
Does the Mediterranean Diet Help Lower Risk of Heart Attack and Stroke?
Yes, the Mediterranean diet is supported in many studies as well by the American Heart Association as meeting the guidelines for a heart-healthy diet. The Mediterranean Diet is also touted as helping to reduce one's risk for a stroke by reducing risk factors for other chronic health conditions such as obesity, diabetes, high blood pressure, and high cholesterol. U.S. News ranked the Mediterranean diet as the number one best diet for diabetes, the best heart-healthy diet, and the best plant-based diet as well as the easiest diet to follow- which is great news!
Foods to Eat on the Mediterranean Diet
The goal in developing healthier eating habits is always to actually eat healthier food and the great news is that along with being one of the best diets for great health, it's also one of the easiest to follow. The Mediterranean Diet is more about adopting a style of eating plant-based foods, whole grains, and lean proteins as well as low saturated fats. Eating foods using simple, cooking methods, rather than frying in vegetable oil. Think real food+ simplicity= greater health.
Foods to Eat More of
Fish, seafood, tuna
Healthy Fats- avocados, extra virgin olive oil, avocado oil
Fruits
Vegetables
Nuts & Seeds
Legumes, lentils, beans, peas
Foods to Eat in Moderation
Red wine
Dairy such as yogurt, cheese, and eggs
Poultry- chicken, duck, turkey
Foods to Eat Rarely
Foods to Avoid
Processed foods, including processed meats- often foods made in factories
Refined grains- white flour foods
Refined oils- soybean, canola
Fast food
Processed sweets, foods with added sugars, including diet sodas
Butter and vegetable oils
You may be interested in: The 5 Best Healthy Recipe Apps, 15 Foods to Lower High Cholesterol, 10 Foods to Lower Blood Pressure
Author Biography
Karla Kueber is a Certified Evidence Based EFT Practioner and Health Coach, with a double Masters Degree in Education. She works with people to overcome emotional eating, curb cravings, and overcome resistance to eating new healthy foods. You can learn more about coaching with her here.