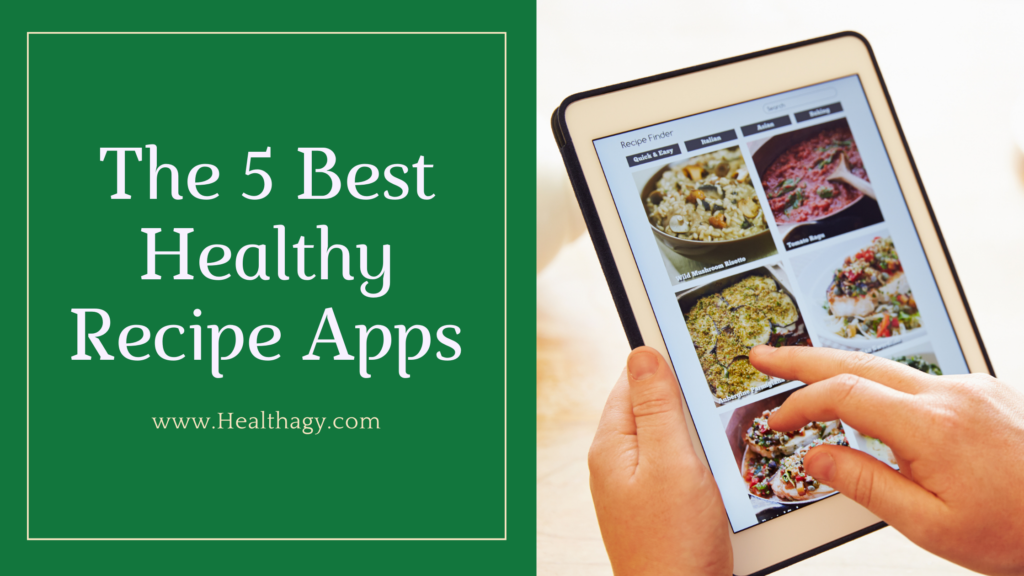 One of the hurdles many people face in eating healthy is knowing what to eat. Being prepared for this hurdle is the best way to never even encounter it. If you or your family members are the kinds of people who like a variety of meals and tastes, having a couple of go-to healthy recipe apps is a great way to always have healthy recipe options right at your fingertips, wherever you are!
*Some apps may be limited to certain devices and markets
5 Best Healthy Recipe Apps
Mealime Meal Plans & Recipes
Mealime app is a one-stop for meal planning. Mealime has a vast array of meals in its library- some are free, while others require a "pro" subscription. I stuck to the free options and was able to find a great selection of meals. Mealime is focused on keeping meals "simple, healthy, and delicious." Which they seem to do well at!
A few standout features of this app are the images are very appetizing, the app is easy to manage and use, I appreciated that you are able to customize dietary type such as vegetarian, keto, paleo, low carb, etc. You are also able to add food dislikes, allergies, and serving size as well. Each recipe contains a list of cookware needed, ingredients and instructions.
As you browse through the library, your favorite meals as well as add them to your weekly meal plan. When you are finished selecting your meals for the week, whether it's 1 or 21, the app will compile one shopping list for you that includes all the ingredients you will need for the week. Making a shopping list will be easier than ever before!
Smoothie Recipes Pro- Get healthy and lose weight
There's no hiding that I'm a big fan of smoothies and juices, I always have been. They're a great way to get loads of fruits and veggies (aka vitamins and minerals) into your glorious body each day. This app has both free and paid content; the paid content is only a few dollars to unlock the entire library. The smoothies are categorized according to green, energy, weight loss, detox, protein, dessert, and smoothie bowls.
I do want to note, I did notice a few of the recipes used natural added sweeteners such as agave, you may want to consider omitting these to keep the smoothie healthier and free of any unnecessary sweeteners.
Clean Eating Vegan Recipes
The Healthy Recipes app is full of healthy recipes as it's name suggests! One of the key features of this app is the vast array of categories it has, from calorie amounts and vegetarian to special diets including things like cholesterol friendly, gluten-free, diabetes-friendly and more. Each recipe contains nutritional content, ingredients, and instructions. This app allows you to add any ingredients needed to your shopping list as well as favorite recipes you love!
101 CookBook Healthy Recipes
This app organizes recipes by categories, ingredients, and by season- which I truly appreciate. There is an array of categories including vegan, Instant Pot, gluten-free, high protein, and more. The ingredient organization I find especially useful. I will often write posts about foods that have been shown to help manage certain conditions, such as this post 15 Foods to Lower High Cholesterol; in which I share some of the benefits of including an avocado a day into your diet. 101 Cookbook allows you to search for a recipe by ingredients, there are currently 36 recipes that include avocado.
Fit and Healthy Recipes
This app has some hidden gems in it. The app is on the simple side compared to the others. It has a standard collection of healthy categories such as vegetarian, gluten-free, snacks, smoothies, salads, and meals. What sets this app apart, is its recipes that are delicious, yet less common such as sweet potato waffles, locust waffles, and cold soup of strawberries. Healthy recipes that are sure to satisfy even the sweetest tooth.
Having healthy recipe apps at your fingertips is a great way to keep on track and plan ahead healthy meals even when you're on the go.
Author Biography
Karla Kueber is a Certified Evidence Based EFT Practioner and Health Coach, with a double Masters Degree in Education. She works with people to overcome emotional eating, curb cravings, and overcome resistance to eating new healthy foods. You can learn more about coaching with her here.