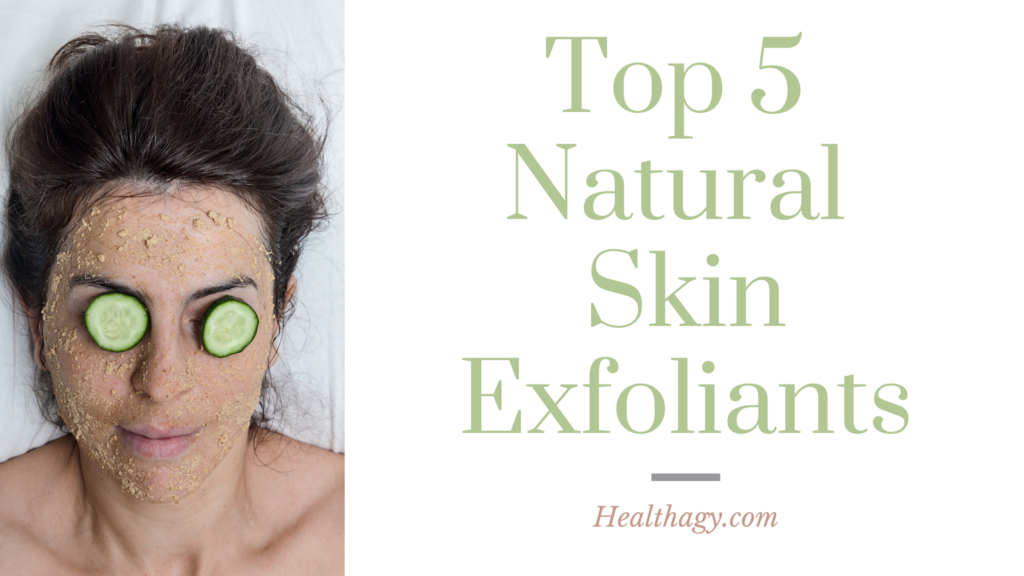 Do you love natural beauty care as much as I do? As important as what we put in our bodies is what we put on our bodies. Using natural skin exfoliants is a great way to save money, as well as using products that are more gentle for your skin without harmful toxins.
Exfoliation helps skin cells to turn over skin cells, sloughing off the dead ones and allowing a new fresh face to shine through!
5 Natural Skin Exfoliants
1. Baking Soda Scrub
Baking soda is my go-to method of exfoliation. It's gentle on the skin as well as inexpensive. I originally learned about using baking soda from an aesthetician when getting a facial. Just mix a small amount, around a teaspoon to your face wash for gentle exfoliation. I find it works best with a creamier face wash although a foaming wash will work too. Just rub onto your face for 1-3 minutes and rinse.
It's also easy to travel with; I just put a spoonful or two in a small zip-lock bag that fits right in my toiletry bag without taking up much room at all!
2. Honey
Raw honey is a natural exfoliator. It's also loaded with antioxidants, which help the skin repair and heal. It helps to hydrate and moisturize the skin and help to balance out bacteria on the skin, so even those with acne will find honey beneficial in helping to heal breakouts.
You want to choose unpasteurized honey, such as Manuka. Apply to face for about 10 minutes before washing off. You can also mix honey in with any of the other masks and scrubs outlined in this post.
3. Oatmeal Face Scrub
If you have sensitive or troubled skin, oatmeal is a great option for you! Oatmeal is known to help reduce inflammation as well as to help soothe and calm irritated skin. It's a gentle exfoliator, which is why it is a great option to help remove dead skin cells for those with sensitive skin.
Good old fashioned rolled oats work great for this! First, you'll want to grind some oats into oat flour using a blender. Then mix about a teaspoon or so of ground up oatmeal with a small amount of warm water to form a paste. Massage into face and rinse with warm water.
4. Sugar Scrub
While we want to stay away from eating sugar, it helps our skin get its glow. The glycolic acid found in sugar is a naturally occurring AHA, alpha hydroxy acid. You can make an easy DIY sugar scrub by mixing equal parts of sugar (brown or white) with jojoba, olive, or almond oil. Massage into skin for a few minutes and rinse off. If you are prone to breakouts, jojoba oil is the best option.
5. Yogurt Mask
Yogurt is full of lactic acid, an AHA that helps brighten, smooth, and even skin tone out. Yogurt is also full of probiotics, adding healthy, beneficial bacteria to your skin. They're great for all skin types, from moisturizing to calming inflammation and diminishing the appearance of fine lines and wrinkles. Yogurt helps to clear away dead skin cells and reveal a brighter glow.
The best yogurt to use is a greek yogurt as it's nice and thick, coconut yogurt is a great option for a vegan mask. Massage onto your face, allow to sit for 20 minutes before rinsing with warm water.
Exfoliation is a great step in your daily skincare routine for a fresh, glowing face. choosing a natural skin exfoliant is a great way to avoid adding toxins into your skincare routine as well as saving money on additional beauty products.
More natural beauty tips using coconut oil & apple cider vinegar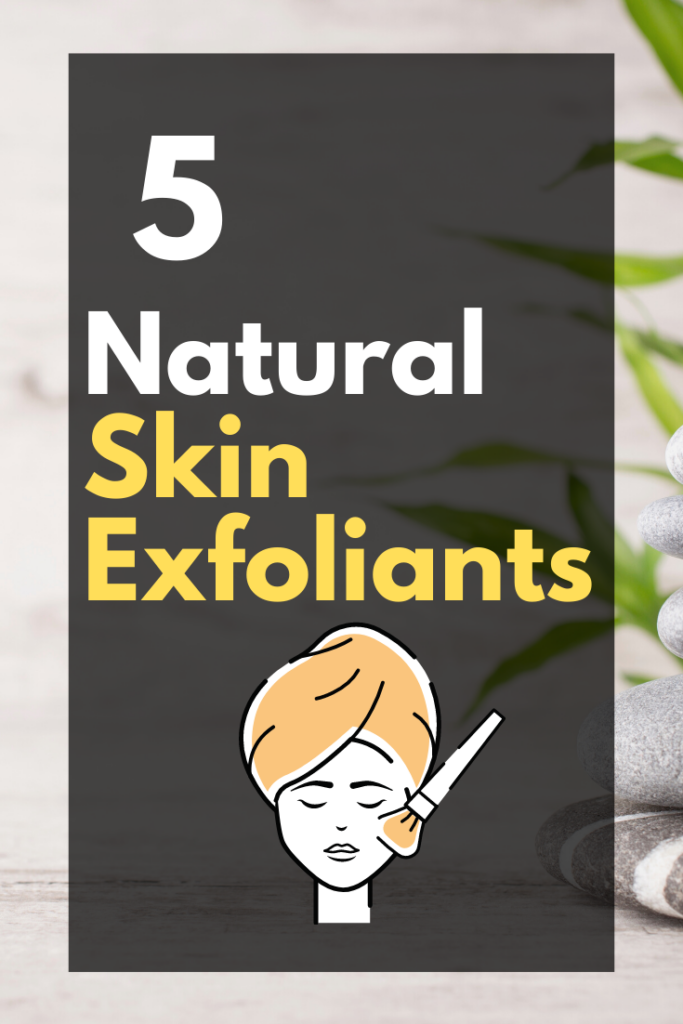 Author Biography
Karla Kueber is a Certified Evidence Based EFT Practioner and Health Coach, with a double Masters Degree in Education. She works with people to overcome emotional eating, curb cravings, and overcome resistance to eating new healthy foods. You can learn more about coaching with her here.